It's the end of a wacky era.
After 11 years of drinking morning wine alongside Hoda Kotb, Kathie Lee Gifford's last day on the fourth hour of TODAY is here.
The daytime staple has been a constant for morning viewers ever since her run on Live! With Regis & Kathie Lee — so fans are going to take a hit as she disappears from the small screen Monday through Friday to pursue other creative endeavors.
Everyone has a story…
In April 2008, everything changed when Kathie replaced Natalie Morales and Ann Curry for the last hour of The Today Show — their chemistry was magnetic and ridiculous at the same time! They brought so much life to the screen! They were silly as heck! So, let's look back on the craziest moments from Kath (and Hodes). She's provided a ton over the last decade!
Kathie Chaos
Ms. Gifford's antics on the show have been wild, to say the least. From falling all over the place to kissing/groping guests, the blonde TV legend has been uniquely herself (LOLz) on-air for a long time. See some of her IDGAF moments (below)!
Booty Smacks
KLG loves a good bum touch — it was kind of a signature move during her daytime run! They seem *mostly* consensual (below).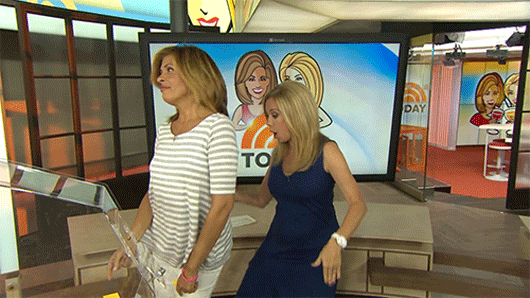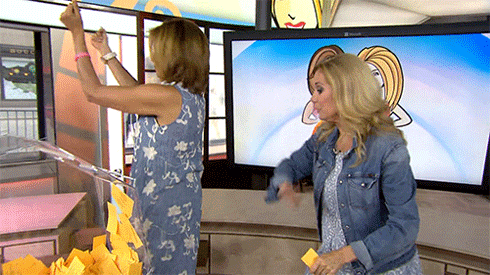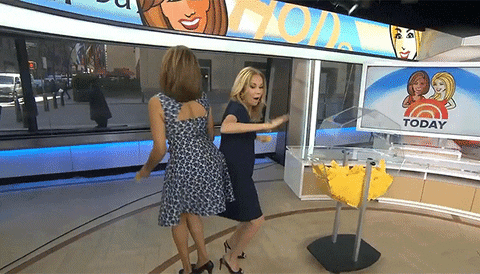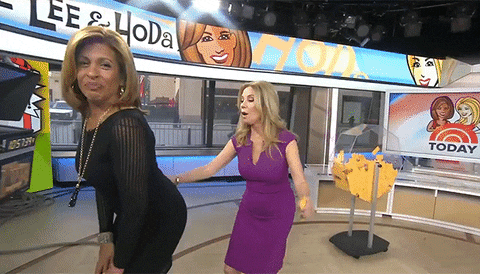 Halloween
Something viewers looked forward to every year were the BFF co-hosts donning epic couples costumes. Whether it's Elton John and Madonna, Wayne and Garth, or Wilma and Betty, the gals never disappointed when it came to October 31. Ch-ch-check out some holiday highlights (below)!
Wine!!!
The TODAY ladies got quite the lush reputation after regularly indulging before noon. Red, white, rosé, or champagne — they rarely did a show without a glass in hand, It created some great television. Just look at a snippet of the hilarity (below)!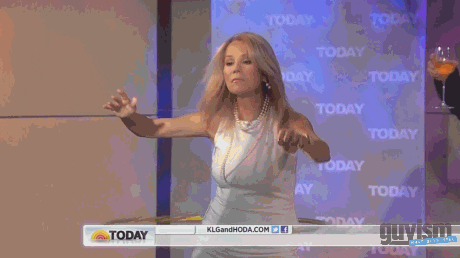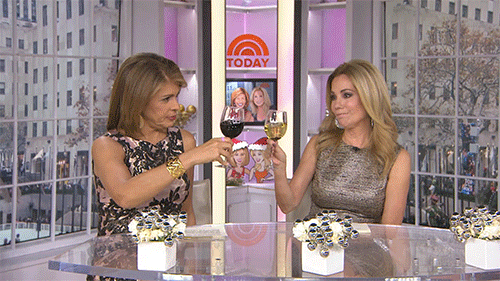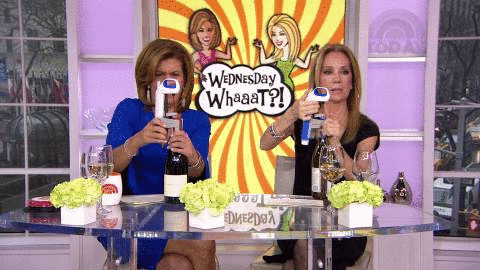 Voice Auditions
Well, we really have no words. Just watch…
Who Let The Dogs Out??
The ladies promised viewers if they got 500,000 Facebook likes, they'd dress up as dogs. Luckily Hoda and Kathie Lee love to commit to a role, so they donned full body costumes! With wine in hand, it was furry business as usual for these two!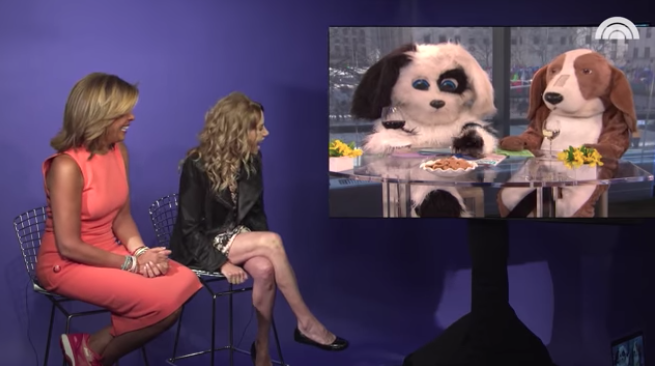 Saturday Night Live
You know you've made it when SNL parodies you… Here's a clip of Kathie Lee reacting to Kristen Wiig's portrayal of her. It's. Too. Good.
Milk That Goat
The ladies milked a goat into wine glasses. Lord, please watch this hot ass mess that actually aired on television!!!
Screams
Billy Eichner screamed at Kathie Lee and Hoda for almost four minutes. Then, they played "Celebrity Child or Kentucky Derby Winner"! Please laugh with us by watching the clip (below)!
Girl's Got Heart
Although silly, Kathie also wore her heart on her sleeve. See one of her most touching displays when talking about her deceased husband Frank Gifford (below)!
Ok now, WIPE THOSE TEARS!
Who's gonna miss this kooky gem???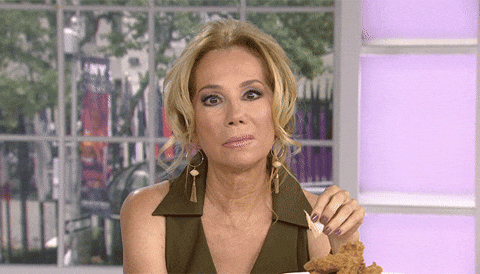 We are! We are!
Hoda will be back with new co-host Jenna Bush Hager on Monday!
[Image via NBC]
Read more: http://perezhilton.com/