Youd think itd be a hard time to be a Michael Jackson impersonator yet business is booming for some acts mimicking problematic stars. Jack Needham finds out more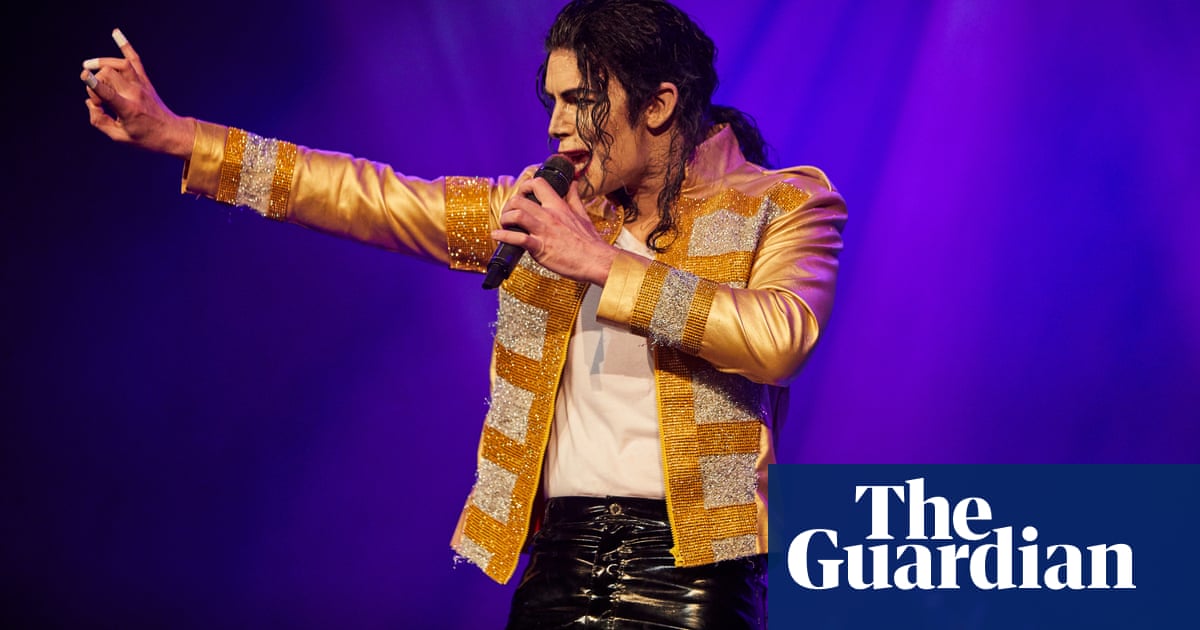 I use the same makeup as Michael. I cant have my face running when Im sweating on stage, says CJ, one of the UKs leading Michael Jackson impersonators. And when my makeup looks good I look at myself in the mirror and think: Yeah!
Im backstage at Liverpools Epstein Theatre being talked through CJs cosmetics routine. The room is littered with black faux-leather trousers; hanging up are a dozen or so jackets, no doubt worth a small fortune, used to create the culture-defining Michael looks. I cant help but jump as CJ opens a small carry case to reveal a wig-wearing mannequins head. His show, Jackson Live in Concert, promises to be quite the spectacle for those who have left their moral dilemmas at the door.
CJ discovered the music of Michael Jackson when he was four years old. The moonwalk, the mystique: he quickly became obsessed. I was always watching Michael, practising his dance moves, trying to sing like him, he says. As he grew older, his talent for mimicry developed, and Jacksons artistry provided an alternate reality when CJ served in Iraq in 2004. Michael wrote about healing the world, making it a better place … in Iraq Id listen to those songs. They took me away from what was going on.
Returning home he found work on a building site, but spent weekends performing Thriller in social clubs and holiday camps; CJ is now 32 and his show is supremely polished. But after the documentary Leaving Neverland detailed child abuse allegations against the King of Pop, his livelihood is under threat.
Its been a mad few weeks, he sighs over the phone from his Cheshire home. Michael is such a big part of my life, it puts question marks over my career. He describes his life after Leaving Neverland as trial by media The public are the jury in this. Theyre the ones deciding my fate.
Its not only Michael Jackson tribute acts that have been left in a tricky position. In the wake of #MeToo and Operation Yewtree, many once-beloved stars have faced allegations of being immoral or criminal. It puts impersonators whose earnings depend on the reputations of the stars they mimic in a moral quandary, especially while the truth of the various allegations is being investigated. Are they allowed to carry on regardless? Or should they face the public wrath, too?
Jimmy Jemain has performed a Cliff Richard tribute act ever since he tasted fame as a 1990 Stars in Their Eyes finalist. A self-confessed bit of a rebel as a kid, he praises Cliff for taking him away from a life of cars and motorcycles in his home county of Hertfordshire. But his livelihood was rocked in August 2014, when historic sexual offence allegations were made against Richard. I never believed a word of it but it knocked me back, recalls Jemain in a tone alarmingly similar to Cliffs. The workload was going down, I suffered with depression, but Im thankful his fans stood by me. I kept the flag flying. Once Cliff was cleared of all wrongdoing, Jemain was back to work within three weeks and is now bigger than ever.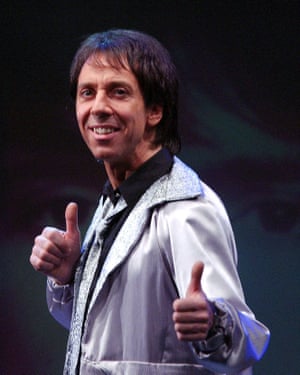 Read more: http://www.theguardian.com/us